Careers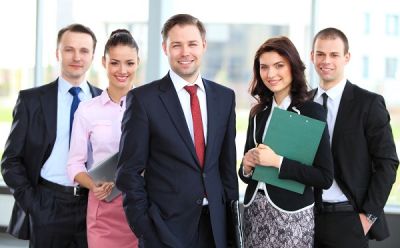 Californ Insurance Agency is a leading Insurance Agency located in the heart of Los Angeles California and we are searching for an experienced and licensed insurance agent's to join our team.
LICENSED INSRUANCE PRODUCER

The most qualified candidate's would have a minimum of two years working in a property and casualty insurance agency servicing and selling personal lines and commercial lines.

Additionally if you have experience in the transportation market that would be an advantage.

Job duties include both Customer Service and Sales and Marketing of Commercial Lines.

Compensation includes a base hourly wage, commissions, paid holidays and time off, medical benifits and paid training.
Customer Service

• Answer phones and assist clients with their insurance questions and needs
• Complete annual policy reviews with existing clients
• Cross sell additional products to clients
Sales and Marketing

• Evaluate the various products offered by our carrier partners including their underwriting criteria
• Cross-selling existing clients, ask for referrals using our refer a friend system, call on local companies for lead generation
• Must be able to closely follow our proven sales system
• Achieve individual production goals
Qualifications:

• Must have Property & Casualty License
• Must be a Team Player
• Must possess outstanding customer service, sales and communication skills
• MS Office and Insurance Management System proficiency
• Excellent organization, prioritization and multi-tasking skills
• HSD/GED
LICENSED CUSTOMER SERVICE REP FOR INSURANCE AGENCY
Job Description
Customer Service Rep - Commercial Insurance Agency
A local Los Angeles Insurance Agency is looking for the ideal candidate to join our team as a Supporting Staff.
Our new team member must have excellent communication skills, and a commitment to provide quality customer service to policyholders.
REQUIREMENTS
- Ability to work in a fast-paced environment and collaborate effectively as a team member
- Ability to communicate with internal/external clients by phone, email and face to face
- A positive attitude with good organizational, presentation and writing skills
- Take pride in your integrity and trustworthiness
- Must HAVE a P & C License THAT' A PROPERTY AND CASUALTY LICENSE WITH THE DEPARTMENT OF INSURANCE OF CALIFORNIA
RESPONSIBILITIES:
- Provide customer service to potential and existing clients
- Respond to inquiries and requests in a timely and professional manner
- Process audits, claims, changes, and endorsements on a timely basis
- Reviewing and updating policy holders and database information
WHAT WE ARE LOOKING FOR:
- Enjoy working with detailed information, and demonstrate precision in your work
- Self-motivated, detail oriented, willing to learn, and adapts a "can-do" attitude
- Knowledge of MS Word and Excel and can navigate web-based applications
- Proficient English verbal and written communication skills
- Bilingual Spanish speaking preferred
-MUST BE ABLE TO PASS A BACK ROUND CHECK
This is hourly position and Health Insurance after 90 days. Paid Time Off
IF INTERESTED, PLEASE SEND:
Cover letter and Resume should be included in the body of the text (no attachments will be opened). In your cover letter, please tell us why you would be a good fit for this position and describe your most defining characteristics or attributes. This exercise is meant to show us your writing skills and ability to follow directions while helping us to get to know you.
Located in Los Angeles Korea Town District, we are a tightly knit and well-versed agency with over 10 years of experience. We provide policy consultation to plan personalized coverage that best fit our customers' needs. Above all else, we focus on customer satisfaction through communication and transparency
Job Type: Full-time
Salary: $13.00 to $15.00 /hour


•We do business across the country and all 3 time zones. Monday-Friday 8:30am to 5:30
please email your resumes: info@casurance.com