Apartment Building Insurance
Casurance Agency Insurance Service, LLC 323-546-3030
Apartment Building Insurance Quote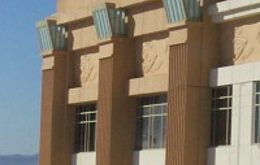 Popular insurance coverage for Apartment owners
Business Property
You need coverage for the unexpected, whether it is theft, fire or a windstorm. If your building is damaged or if your office contents, such as tenant leases and paperwork, are destroyed or stolen, it may be impossible to house tenants or manage their concerns. Business Property insurance helps you protect the building, equipment and income you rely on each day.
Business Liability
Anyone who comes into your apartment location can file a claim or lawsuit for accidents, mistakes or injuries involving you or your employees. Business Liability insurance covers your apartment complex in case of accidents or mistakes that may occur on premises, including a slip and fall.
Business Crime
Insurance coverage for your apartment building to help you with losses resulting from wrongdoing like theft, forgery or robbery by an employee or other third party. Business Crime insurance includes coverage for things like vandalism and employee dishonesty.
Building Ordinance
Building Ordinance Coverage covers the increased cost to comply with a building ordinance or law when you repair or remodel the building after a natural disaster or other cata
General and Other Liability
Operations and Premise liability including parking lot liability
Personal and Advertising injury liability
Products and Completed Operations liability
Contractual and Owners Protective liability
Hired and Non-owned automobile liability
Employee Benefits Liability
Medical payments and Tenant's Legal Liability
Per location aggregate limits
Automobile Liability
Apartment building Insurance and Landlord Protector Insurance
Apartment Building Insurance Quote
Apartment owners can face severe financial consequences from a property loss by fire, wind or other causes. They also face potential losses from liability claims associated with swimming pools and spas, saunas, playground equipment, sponsored events, parking areas, advertising, and more.
Apartments Coverages
Here are some of the coverage options that are available to you to help you with your insurance needs:
Property and Inland Marine
Buildings at Extended Replacement Costs or Actual Cash Values
Separate limit for Specified Property (Pools, Fences, etc.)
Automatic Increase in Building Amount (inflation guard)
Contents at Replacement Costs or Actual Cash Values
Loss of rental income and extra expense on an actual loss sustained basis for 12 months or other extended period.
Loss in value of undamaged building portion, demolition or increased construction cost to meet ordinance or law requirement
Comprehensive equipment breakdown coverage
Coverage extension to newly acquired buildings
Fire department service charge and extinguisher recharge cost
Outdoor signs
Debris removal or clean up cost
Pollutant clean up cost
Back up of sewers or drains or appliances
Accounts Receivables and Valuable Papers coverage
Computer equipment including Media & Records
Earthquake or earthquake sprinkler leakage
Crime
Employee Dishonesty
Money & Securities - from both inside and outside the premises
Forgery & Alteration
Money Orders & Counterfeit Currency
10 Reasons Why to Choose CaSurance Agnecy for your insurance needs:
1. General Liability and Umbrella/Excess coverage with the same carrier
2. Liability for common areas including swimming pools, tennis courts, lakes, and playgrounds
3. Property manager included as an additional insured
4. Capacity for large property values
5. Earthquake and Flood coverage available
6. Auto Liability and Garagekeepers Legal Liability available
7. Ordinance or Law, Demolition, and Increased Cost of Construction coverage included - $250,000
8. Blanket Building coverage with Agreed Amount available
9. Sewer Backup coverage included
10. Interest-free installments available