Los Angeles, California Contractors Insurance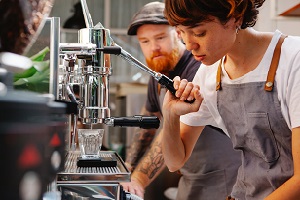 California Insurance specializes in providing contractors general liability insurance for as low as 500.00 per year and other coverages vital to contractors including builders risk insurance, commercial auto coverage, and insurance for tools and equipment. Contractors Insurance can be very confusing at times, so we are here to assist you through the process of selecting the right coverage from the right company. We have many companies to find you the best possible coverage at an affordable price. We have many years in the Construction insurance industry to evaluate your risk and solve the coverage needs of your construction company.
General Liability Insurance Premiums Starting as Low as 500.00 Per Year
This liability insurance will protect you from most cliams that would aris from the day to day activities. This includes the activity of running a business and the type of accidents that would occur at a job site.
Contractors General Liability Insurance
Non-Admitted Program:
Roofers, GC's, Plumbers and May More!

Up to $2/$4/$4 Primary Limits Available

Rate, Quote and Bind within an 15 mins.
ISO Admitted Program:
GC's, Remodelers, Electricians, Home Builders, Drywall, Painters, HVAC, Flat Concrete and Many More!

Up to $2,000,000/$4,000,000/$4,000,000 Limits Available

Inland Marine/Property Riders Available

Rate, Quote and Bind with 15 mins
Middle Market Program:
All Classes Considered

Multi-Million Dollar Limits

CG2010 and CG2037 endorsements available

Pollution Coverage Available
California Contractor Program now allows service and repair work in condominiums, townhomes and HOA's. This program also accepts B licensed remodelers, including structural remodelers, artisan contractors performing new residential work in custom homes and now offers limits from $300,000/$300,000/$300,000 to $1,000,000/$2,000,000/$2,000,000 for all risks.
Contractors Equipment Insurance for Tools and Equipment
Hand tools are normally covered on a blanket basis with no list or schedule. Equipment Insurance will protect your larger tools and equipment such as welders, generators, nail guns and other expensive portable equipment.
Builders Risk - C.O.C (Course of Construction) Commercial Builders Risk Insurance   
Physical damage insurance for property under construction. Lenders will require it before issuing construction financing. They will usually require this coverage before funding remodeling projects as well and some policies can be endorsed to include the structure being remodeled also.
Workers' Compensation
Contractors are responsible for providing this coverage for employees but may also have the exposure because of subcontractors who have not provided workers' compensation insurance for their employees. This exposure can be avoided by insisting that subcontractors carry appropriate workers' compensation insurance.
Business Auto Insurance
Personal auto policies exclude autos used for Commercial and Business purposes and would therefore require coverage on a policy designed for such use. If you use your automobile in business be sure you have the right policy and coverage is not excluded.
Surety Bonds: Bid Bonds, Payment Performance Bonds:
Types of Bonds
Types of bonds written include:
Performance bonds

Labor and material bonds

Bid bonds

Supply bonds

Maintenance bonds
?
Miscellaneous Surety
California Insurance offers small commercial miscellaneous surety bonds to public and private companies across a diverse group of industries.
Types of Bonds
Types of bonds written include:
Municipal license & permit bonds

State license & permit bonds

Probate bonds

Fidelity bonds

Public official bonds

Notary bonds and notary errors & omissions insurance

Employee dishonesty bonds

Janitorial service bonds

Other miscellaneous bonds