Los Angeles, California Business Owners Policy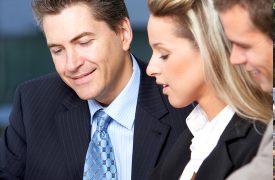 At Casurance Agency Insurance Service, LLC, we provide comprehensive Business Owners Policy (BOP) insurance to many businesses in Los Angeles and throughout the state of California. A BOP combines all different coverages into one policy to protect your small to medium-size business assets.
We are making small business insurance hassle-free.
Getting small business insurance can be hard. We make
it easy. Instead of requiring hundreds of questions, our platform does
all the hard work to deliver insurance in minutes, not days or weeks.
Business owner's policy (BOP) is designed specifically for small businesses. With broad protection for property and liability exposures.
Businessowners' Policies (BOP) and Commercial Liability
Excess Policies available in minutes
• Troublesome underwriting questions and ACORD applications
are replaced with external data

— Service Contractors, Offices, Restaurants, Retail, Services, Wholesale
— Lessor's Risk is available
We can tailor a package to fit the needs of your industry. Many industries have specialized packages for their business owners policies. At Casurance Agency Insurance Service, LLC, we can evaluate the needs of your industry and give a customized option that covers your needs and is specific to your industry.
Business Owners Policies
Property coverage - protecting your building and contents that are owned by the company.
Liability protection - covering the company's products or operations that may result in the damage or injury to another.
Business Interruption - this protects your company from fire or other accident that may result in loss of income or operation of the company
Umbrella Insurance
Workers Compensation Available with Bundle
Commercial Auto Available
EPLI Coverage
Other coverages - may include equipment breakdown, crime, liability, signage
Keep in mind also that you need separate coverage for your commercial auto's, workers compensation and group employee benefits like health and life insurance. Let one of our business owners policies specialists find the right coverage for you today. Contact us to find out more about Business Owners policies in Los Angeles California including the Los Angeles, Orange County, San Francisco, San Jose, and Sherman Oaks areas.

BUSINESS OWNER'S POLICY


BOP helps protect small business owners with up to $30M in revenue, in more than 500 business classes across the following industries: • Clubs and associations • Cultural institutions • Financial services • Healthcare • Life sciences • Real estate • Retail stores • Service businesses • Technology • Wholesale businesses, Grocery Store Insurance, Supermarket Insruance, Retail Store Insurance, Electronic Store insurance, Cell Phone Store Insurance, Store Insurance, Commerical Insurance
We offer a Total Account Solution
Total Account Solution Building a portfolio with Casurance means broad, state-of-the-art insurance protection all in one place. Add supporting insurance products to a BOP policy for the complete insurance solution your clients want. Umbrella: Umbrella insurance from Casurance provides an additional layer of coverage over existing liability policies, offering your small businesses even more protection. Workers' Compensation: Our workers' compensation policy provides small business owners with a broad insurance solution to help protect them and their employees should an injury or illness occur on the job. Casurance provides more than just excellent coverage, we provide world-class claims service and peace of mind that comes with being a insured. Commercial Auto: Casurance commercial auto policy includes personal injury protection, uninsured and underinsured motorist coverage limits up to $1M as well as endorsements that include additional coverages where available. Management and Professional Liability: ForeFront Portfolio suite provides additional management and professional liability insurance including employment practices, crime, and cyber liability. Cyber Enterprise Risk Management (ERM)/DigiTech® ERM: Using a threeprong approach, Cyber ERM and DigiTech ERM incorporate risk transfer, loss mitigation services, and post-incident services to help prote
• Clubs and associations
• Cultural institutions
• Financial services
• Healthcare
• Life sciences
• Real estate
• Retail stores
• Service businesses
• Technology
• Wholesale businesses
APPETITE CLASSES:
ContractorsAir Conditioning Systems or Equipment – Dealer or Distributors and Installation, Servicing or Repair (Includes sales and installation of ducts and piping and also includes display rooms and shops) - OfficeAir Conditioning Systems or Equipment – Dealer or Distributors and Installation, Servicing or Repair (Includes sales and installation of ducts and piping and also includes display rooms and shops) - ShopAppliances and Accessories – Installation or Service or Repair – Commercial (Not including TV or Radio) - OfficeAppliances and Accessories – Installation or Service or Repair – Commercial (Not including TV or Radio) - ShopAppliances and Accessories – installation, servicing or repair – Household - OfficeAppliances and Accessories – installation, servicing or repair – Household - ShopCarpet, Rug, Furniture or Upholstery Cleaning-on Customer's Premises-OfficeCarpet, Rug, Furniture or Upholstery Cleaning-on Customer's Premises-ShopCeiling or Wall Installation – Metal only (Other than Metal should be classified as Dry Wall or Wallboard Installation or Carpentry) - OfficeCeiling or Wall Installation – Metal only (Other than Metal should be classified as Dry Wall or Wallboard Installation or Carpentry) - ShopConcrete Construction-OfficeConcrete Construction-ShopDoor, Window or Assembled Millwork – Installation – Metal only (Other than metal should be classified as Carpentry) - OfficeDoor, Window or Assembled Millwork – Installation – Metal only (Other than metal should be classified as Carpentry) - ShopDriveway, Parking Area or Sidewalk Repair-Paving or Re-Paving-OfficeDriveway, Parking Area or Sidewalk Repair-Paving or Re-Paving-ShopDry Wall/Wallboard Installation-OfficeDry Wall/Wallboard Installation-ShopElectrical Work-Within Buildings-OfficeElectrical Work-Within Buildings-ShopFloor Covering Installation – Not Ceramic Tile or Stone - OfficeFloor Covering Installation – Not Ceramic Tile or Stone - ShopFence Erection Contractors-OfficeFence Erection Contractors-ShopFurniture/Fixtures-Install in Offices or Stores-Portable-Metal or Wood-OfficeFurniture/Fixtures-Install in Offices or Stores-Portable-Metal or Wood-ShopGlass Dealers & Glaziers-Sales & Installation-OfficeGlass Dealers & Glaziers-Sales & Installation-ShopHeating or Combined Heating and Air Conditioning Systems or Equipment – Dealers or Distributors and Installation, Servicing or Repair – No Liquefied Petroleum Gas (LPG) Equipment Sales or Work (Includes sales and installation
of ducts and piping and also includes display rooms and shops) - OfficeContractors (continued)Heating or Combined Heating and Air Conditioning Systems or Equipment – Dealers or Distributors and Installation, Servicing or Repair – No Liquefied Petroleum Gas (LPG) Equipment Sales or Work (Includes sales and installation
of ducts and piping and also includes display rooms and shops) - ShopHouse Furnishings Installation – Not Otherwise Classified (Includes incidental upholstering and floor covering installation) - OfficeHouse Furnishings Installation – Not Otherwise Classified (Includes incidental upholstering and floor covering installation) - ShopInterior Decorators-OfficeInterior Decorators-ShopLandscape Gardening – No Tree Removal or Excavation (5) - OfficeLandscape Gardening – No Tree Removal or Excavation (5) - ShopLawn Sprinkler Installation - OfficeLawn Sprinkler Installation - ShopMasonry – OfficeMasonry – ShopMetal Erection Decorative Artistic - OfficeMetal Erection Decorative Artistic - ShopPainting-Exterior-Buildings/Structures-3 Stories or Less in Height-OfficePainting-Exterior-Buildings/Structures-3 Stories or Less in Height-ShopPainting-Interior Buildings/Structures-OfficePainting-Interior Buildings/Structures-ShopPaper Hanging-OfficePaper Hanging-ShopPlastering/Stucco Work-OfficePlastering/Stucco Work-ShopPlumbing-Comml-OfficePlumbing-Comml-ShopPlumbing-Residential/Domestic-OfficePlumbing-Residential/Domestic-ShopRefrigeration Systems or Equipment – Dealers and Distributors and Installation, Servicing or Repair – Commercial (13) - OfficeRefrigeration Systems or Equipment – Dealers and Distributors and Installation, Servicing or Repair – Commercial (13) - ShopResidential Cleaning Services – OfficeResidential Cleaning Services - ShopSeptic Tank Systems – Cleaning - OfficeSeptic Tank Systems – Cleaning - ShopSign Painting/Lettering-Inside of Building-No Spray Painting-OfficeSign Painting/Lettering-Inside of Building-No Spray Painting-ShopTile, Stone, Marble Mosaic or Terrazzo Work-Interior Construction-OfficeTile, Stone, Marble Mosaic or Terrazzo Work-Interior Construction-Shop

LESSOR'S RISKELIGIBILITY GUIDELINES· All classes that meet eligibility, are also eligible for Lessor's Risk.· A building is considered lessor's risk when 10% or less of the total floor area is occupiedby the owner.· Lessor's risk buildings are rated based on the building limit of insurance.· Single occupancy LRO:o For Office only classifications, select the applicable office LRO class code.o For non-Office classifications, select the applicable class code and then specify that the building is 10% or less owner occupied.· Multiple occupancy LRO:o If an Office building contains eligible restaurant occupancies, rate property as a restaurant regardless of % of total floor area.o If an Office building contains eligible occupancies other than restaurants, the rate of the occupant (other than the office) with the largest total floor area applies.o If a building (other than an Office building, i.e. a strip center) contains multiple eligible occupancies, the rate of the occupant with the largest total floor area applies.o Please note, only the occupancy used for rating is required to be input.· No tenants can be included as part of an LRO Business Owners Policy unless the tenant is an eligible Business Owners Policy class. Note, this does not apply to tenants that occupy 10% or less of the total floor area (i.e. incidental).· LRO eligibility is on a per location basis.

Office / Office CondominiumAccounting Services-Except CPAsAccounting Services-Except CPAs-Lessor Risk OnlyAccounting Services-CPAsAccounting Services-CPAs-Lessor Risk OnlyAdvertising and Related ServicesAdvertising and Related Services-Lessor Risk OnlyBookkeeping ServicesBookkeeping Services-Lessor Risk OnlyCollection AgenciesCollection Agencies-Lessor Risk OnlyCredit Reporting AgenciesCredit Reporting Agencies-Lessor Risk OnlyDental OfficesDental Offices-Lessor Risk OnlyDetective or Investigative Agencies-PrivateDetective or Investigative Agencies-Private-Lessor Risk OnlyEmployment AgenciesEmployment Agencies-Lessor Risk OnlyEngineers/Architects-Consulting-Not Engaged in ConstructionEngineers/Architects-Consulting-Not Engaged in Construction- Lessor Risk OnlyHealth Maintenance OrganizationsHealth Maintenance Organizations-Lessor Risk OnlyInspection/Appraisal Co-Inspecting for Ins/Valuation PurposesInspection/Appraisal Co-Inspecting for Ins/Valuation Purposes- Lessor Risk OnlyInsurance AgentsInsurance Agents-Lessor Risk OnlyInterior DecoratorsInterior Decorators-Lessor Risk OnlyLabor UnionLabor Union-Lessor Risk OnlyLawyersLawyers-Lessor Risk OnlyManufacturers' RepresentativesManufacturers' Representatives-Lessor Risk OnlyMarine Appraisers or SurveyorsMarine Appraisers or Surveyors-Lessor Risk OnlyOffice / Office Condominium (continued)Medical OfficesMedical Offices-Lessor Risk OnlyNot Otherwise ClassifiedNot Otherwise Classified-Lessor Risk OnlyOffice Condominium (Association Risk Only)Payroll Accounting ServicesPayroll Accounting Services-Lessor Risk OnlyPolitical Campaign Headquarters or OfficesPolitical Campaign Headquarters or Offices-Lessor Risk OnlyReal Estate AgentsReal Estate Agents-Lessor Risk OnlyTicket Agencies-TheatricalTicket Agencies-Theatrical-Lessor Risk OnlyTicket Agencies-Other Than TheatricalTicket Agencies-Other Than Theatrical-Lessor Risk OnlyTitle AgentsTitle Agents-Lessor Risk OnlyVeterinarians OfficeVeterinarians Office-Lessor Risk OnlyWater CompaniesWater Companies-Lessor Risk OnlyApartment CondominiumCommercial Condominium (Association risk only)Note: Professional Liability is available for Veterinarians Office classification.

Restaurant – Casual DiningBistros, Brasseries, and Cafes-Bring Your Own Alcohol Establishments-With no sales of alcoholic beveragesBistros, Brasseries, and Cafes-With no sales of alcoholic beveragesBistros, Brasseries, and Cafes-With sales of alcoholic beverages up to 50% of total salesDiners-With no sales of alcoholic beveragesDiners-With sales of alcoholic beverages up to 50% of total salesDiners-Bring Your Own Alcohol Establishments-With no sales of alcoholic beveragesFamily-style Restaurants-With no sales of alcoholic beveragesFamily-style Restaurants-With sales of alcoholic beverages up to 50% of total salesFamily-style Restaurants-Bring Your Own Alcohol Establishments-With no sales of alcoholic beveragesRestaurant – Fast FoodCafesCafeteria Style – BuffetChickenConcession Stands/Snack BarsDelicatessens & Sandwich ShopsRestaurant – Fast Food (Continued)Donut ShopsDrive-Ins/Service in CarPizza ShopsRoast BeefSeafoodTake Out Only Restaurants-No on-Premises Consumption of FoodRestaurant – Fine DiningBring Your Own Alcohol Establishments-With no sales of alcoholic beveragesFine Dining-With no sales of alcoholic beveragesFine Dining-With sales of alcoholic beverages more than 30% up to 75% of total salesFine Dining-With sales of alcoholic beverages up to 30% of total salesRestaurant – Limited CookingCafesCoffee Bars/ShopsConcession Stands/Snack BarsDelicatessens & Sandwich ShopsDonut ShopsDrive-Ins/Service in CarDrug StoresIce Cream and Yogurt StoresPizza ShopsSalad BarsTake Out Only Restaurants-No on-Premises Consumption of Food
Mercantile / RetailAC Equipment-Retail OnlyAppliance Stores-Household Appliances and Home FurnishingsAppliance Stores-Radio, Television and Phonographic StoresAutomobile Parts and Supplies-Retail StoresBakeries-Retail-No Baking on PremisesBeverage Stores – Liquor and WineBicycle Shops-Repair & Maintenance Shops Without RetailBicycle Shops-RetailBookbinding & Printing Supplies-RetailBooks & Magazines Stores-NewBooks & Magazines Stores-UsedBuilding Materials – Contractors Equipment Dealers - Other Than Secondhand MaterialBuilding Materials – Contractors Equipment Dealers - Secondhand MaterialCamera & Photographic Equipment-Retail OnlyCandy/Confectionery Stores – Confectionary Manufacturing from Purchased Chocolate on PremisesCandy/Confectionery Stores-No Manufacturing on PremisesCandy or Confectionary Stores - Nonchocolate Confectionary Manufacturing on PremisesCatalog/Premium Coupon Redemption StoresMercantile / Retail (continued)Ceramics-Retail OnlyClothing/Wearing Apparel-Retail-Children's & Infants WearClothing/Wearing Apparel-Retail-Clothing-Ladies & Girls (Coats, Suits & Dresses)Clothing/Wearing Apparel-Retail-Clothing-Men's' & Boys' (Coats & Suits)Clothing/Wearing Apparel-Retail-Fabric StoresClothing/Wearing Apparel-Retail-Family Clothing StoresClothing/Wearing Apparel-Retail-FursClothing/Wearing Apparel-Retail-Haberdashery & Men's FurnishingsClothing/Wearing Apparel-Retail-HosieryClothing/Wearing Apparel-Retail-Ladies' Specialty StoresClothing/Wearing Apparel-Retail-Ladies' Undergarments & LingerieClothing/Wearing Apparel-Retail-Leather Products or Hide StoresClothing/Wearing Apparel-Retail-Men's & Boy's Hats & CapsClothing/Wearing Apparel-Retail-Shoe Stores-Children's, Ladies & Men'sClothing/Wearing Apparel-Retail-Sporting Goods & Athletic ApparelClothing/Wearing Apparel-Retail-WigsCollectibles & Memorabilia-RetailComputer StoresCosmetic, Hair or Skin Preparation-Retail OnlyDairy Products or Butter & Egg StoresDelicatessens-Primarily Retailing-Range of Grocery Items & MeatsDepartment StoresDrugstoresDry Goods Dealers-Retail-Including Fabrics, Yarn & Piece GoodsElectrical Lighting StoresElectronics StoresFabric StoresFence DealersFloor Covering-Stores-Except Wood or Ceramic Tile OnlyFloor Covering-Stores-Wood or Ceramic Tile OnlyFlorists-RetailFruit or Vegetable-DealersFur – Garments and Pelts – Retail OnlyFurniture-Upholstered-Retail OnlyFurniture-Wood or Metal-Retail OnlyGardening & Light Farming Supply-RetailGift ShopsGlass Dealers & Glaziers-Retail OnlyMercantile / Retail (continued)Hardware and Tools Distributors Retail – RetailHearing Aid-RetailHobby, Craft or Artists' Supply-RetailHome Furnishings StoresHome Improvement StoresJanitorial Supplies-RetailJewelry – Retail – CostumeJewelry – Retail – PreciousLeather Products/Hide Stores-Retail OnlyLocksmithsLuggage Goods-Retail OnlyMachinery or Equipment Dealers – Farm Type OnlyMail Order Houses-Retail OnlyMarble Products – Retail onlyMeat, Fish, Poultry or Seafood - Retail - Fish or SeafoodMeat, Fish, Poultry or Seafood - Retail - Meat or PoultryMetal DealersMusic Stores-Pre-RecordedMusical Instrument StoresNewsstandsOffice Machines or Appliances-Retail-No RepairOptical Goods-RetailPaint, Wallpaper or Wallcovering StoresPainting, Picture or Frame StoresPaper and Paper Products, Rag or Rubber Stock Dealers – SecondhandPhotographic Equipment-Retail OnlyPlumbing Supplies and Fixtures-RetailPrecision & Scientific Tools and Instruments-RetailRefrigeration Equipment Commercial and RetailRetail StoresSewing Machine StoresShoe Stores-RetailSporting Goods/Athletic Equipment StoresStationery/Paper Products-RetailStraw & Straw Products-Retail OnlyToys-RetailTrophy StoresVariety Stores-Discount HousesVariety Stores-Five and Ten Cent StoresMercantile / Retail (continued)Video Stores-RentalVideo Stores-SalesWigs-Retail OnlyWood Products-Not Otherwise Classified-Retail OnlyNote: Professional Liability is available for optical goods and hearing aid retail.For the Hardware and Tools Distributors Retail class the sale of used merchandise and rental of tools is excluded.WHOLESALE DISTRIBUTORSELIGIBLE CLASS LISTEligible applicants include those engaged in the wholesale distribution of commodities with lower Products exposures to retailers.Wholesale / DistributorsAir Conditioning and Combined Air Conditioning and Heating Equipment –
Distributors OnlyAppliance Distributors - Household and Home FurnishingsAppliance Distributors - Household Types – Radio, Television or Compact Disc PlayersAutomobile Parts and Supplies - DistributorsBakeries - Distributors – No baking on premisesBarber or Beauty Shop Supplies Distributors (No re- packaging or re-labeling for "own brand" retail sale.)Bookbinding and Printing Supplies - DistributorsClothing or Wearing Apparel – Distributors - Men's and Boy's Clothing and FurnishingsClothing or Wearing Apparel – Distributors - Women's, Children's and Infants' Clothing and AccessoriesCollectibles and Memorabilia - DistributorsEquipment, Fixtures or Supplies Distributors - Office and Store EquipmentEquipment, Fixtures or Supplies Distributors - Restaurant, Bars and Hotel EquipmentFabric - DistributorsFeed, Grain or Hay DealersFloor Covering - DistributorsFlorists - DistributorsFruit or Vegetable - DistributorsGardening and Light Farming Supply - DistributorsHearing Aid - DistributorsHeating or Combined Heating and Air Conditioning equipment – Distributors OnlyHobby, Craft or Artists' Supply - DistributorsJanitorial Supplies - DistributorsJewelry - DistributorsMeat, Fish, Poultry or Seafood - Distributor - Fish or SeafoodMeat, Fish, Poultry or Seafood - Distributor - MeatMeat, Fish, Poultry or Seafood - Distributor - Poultry RetailOffice Machines or Appliances - Distributors – No RepairOptical Goods - DistributorsWholesale / Distributors (Continued)Plumbing Supplies and Fixtures - DistributorsPowered Equipment DealersRefrigeration Equipment – Commercial - DistributorsStationery or Paper Products Distributors - Paper (e.g., fine, printing, writing), bulk, wholesalingStationery or Paper Products Distributors - Paper (except office supplies, printing paper, stationery, writing paper) wholesalingToys-DistributorsNote: Professional Liability is available for optical goods and hearing aid retail.PROCESSING and SERVICEELIGIBILITY GUIDELINES· Ineligible operations include but are not limited to:o Day spaso Schoolso Massage or bodywork serviceso Any other class of business NOT listed below in our eligible class list· Applicant must have a central station burglar alarm if Contents values are greater than$500,000, including inventory.Processing and ServiceAuctioneers – Sales conducted away from the insured's premisesAuctions – On premises owned or rented by the insuredBakeries-Retail-With Baking on PremisesBarber ShopsBeauty Parlors & Hair Styling SalonsCopying & Duplicating StoresDental LaboratoriesEngravingFuneral Homes or ChapelsJewelry – RepairLaundromat (Self-Service)-Non-SupervisedLaundromat (Self-Service)-SupervisedLaundry & Dry Cleaning-Laundry & Dry Cleaning/Dyeing Receiving StationsLithographingMail Box/Packaging Stores-Packaging ServicesMail Box/Packaging Stores-Packing & Preparing Goods for ShippingMailing/Addressing Co-Direct Mailing CoMailing/Addressing Co-Mailing List Compiling Services/Mailing List PublishersPhotoengravingPhotographersPrintingShoe Stores-RepairTailoring/Dressmaking Establishments-CustomTaxidermistsTelevision or Radio Receiving Set Installation or RepairNote: Professional Liability is available for printers, funeral directors, barber shops, and beauty salons.
COVERAGESThe BOP product is based off of the ISO BOP, with use of proprietary endorsements to strengthen coverages, providing you with the requisite tools to meet your clients' needs, while enabling you to compete effectively in the small business marketplace. All coverages are subject to state-specific restrictions and availability.ENHANCEMENTSIncluded in our enhancement forms, is a suite of industry-specific broadening endorsements:· Business Owners Enhancement (SM 04 01)· Restaurants Enhancement (SM 04 02)· Lessors Risk Enhancement (SM 04 03)· Contractors Enhancement (SM 04 04)BUSINESS OWNERS ENHANCEMENTSCoverages automatically include (higher limits are available for most coverages):· Fire Department Service Charge: $25,000· Strengthened Civil Authority Business Income and necessary Extra Expense Limits· Electronic Data: $25,000· Water-backup and Sump Overflow: $15,000· Newly Acquired or Constructed Property: Buildings, $300,000 at each building; BPP,$250,000 at each building· Personal Property Off-Premises: $15,000· Outdoor Signs: $25,000· Outdoor Property: $10,000RESTAURANT ENHANCEMENTIn addition to enhancements listed above in 'Business Owners Enhancements', coveragesinclude:· Property of Others in Your Care, Custody or Control: Lesser amount of legal limit of liability, or $10,000· Fragile Articles Limitation: Limitation does not apply to glass, china or containers of property held for sale· Food Contamination: $10,000 extra expense, $10,000 Business Income; $5,000 additional advertising expense· Spoilage: $25,000 for the loss of perishable stock· Money, Securities and Credit Card receipts: $10,000LESSORS RISK ENHANCEMENTIn addition to enhancements listed above in 'Business Owners Enhancements', coveragesinclude:· Tenant Move Back: $15,000· Realty Tax Assessment: $25,000· Mobile Equipment: $25,000· Outdoor Storage Sheds: $25,000CONTRACTORS ENHANCEMENTIn addition to enhancements listed above in 'Business Owners Enhancements', coveragesinclude:· Broad Form Additional Insured – when required by a written contract· Waiver of Transfer of Rights Against Others to Us – under a contract with a person or organizationAdditional coverage endorsements that may be available, based on eligibility, include the below. Limits and availability may vary, depending on underwriting appetite, individual account characteristics and state insurance department restrictions. oTHER PROPERTY COVERAGES· Water Back-Up and Sump Overflow (BP 04 53)· Utility Services – Time Element (BP 04 57)· Apartment Buildings – Loss or Damage to Tenants' Autos (Legal Liability Coverage) (BP07 06)· Fine Arts (BP 07 77)· Off-Premises Interruption of Business – Vehicles and Mobile Equipment (BP 10 80)· Debris Removal Additional Insurance (BP 14 09)· Brands and Labels (BP 14 10)OTHER LIABILITY COVERAGES· Employee Benefits Liability Coverage (BP 04 98)· Additional Insured – Grantor of Franchise (BP 14 05)



Clubs and associations • Cultural institutions • Financial services • Healthcare • Life sciences • Real estate • Retail stores • Service businesses • Technology • Wholesale businesses