Huntington Beach Workers Compensation Insurance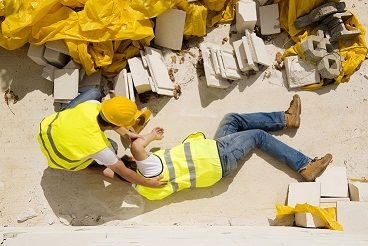 California Workers' compensation or workman's comp or workers compensation insurance or california workers comp, Huntington Beach, CA?
Huntington Beach Workers Compensation Quote call Toll Free 888-254-0089
(wûr?k?rz) compensation : Payments required by law to be made to an employee who is injured or disabled in connection with work.
work·ers' compensation Insurance :
is a form of
insurance
providing wage replacement and medical benefits to employees injured in the course of employment in exchange for mandatory relinquishment of the employee's right to sue his or her employer for the tort of negligence.
Who is required to have workers' compensation Insurance :
In short
All California employers must provide workers' compensation benefits to their employees under California Labor Code Section 3700. If a business employs one or more employees, then it must satisfy the requirement of the law.
Huntington Beach Workers Compensation Quote call Toll Free 888-254-0089
workers' compensation or workman's comp
or workermans compensation, whatever you may call it, it's the law in California and all states to have workers compensation insurance if you have one or more employee
At California Insurance Services we help Huntington Beach businesses protect themselves . We offer customer service, help you with your coverage options, and explain all aspects of your workers compensation insurance. Call today for and we can provide you a quote and to find out how we can help you secure a California workers' compensation policy.
We focus on providing Workers Compensation insurance to the following industry groups:
Hotels/Motels

Transportation
Light Manufacturing

Trucking

Contractors
Why choose an California Insurance Service for your Huntington Beach workers' compensation insurance policy?
Competitive pricing — minimum premiums in most states start at just $500

Flexible payment plans — no installment fees if you spread out your payments.

Efficient claims handling — claims professionals initiate three-point contact between the injured worker, employer and doctors to help improve communications and control costs.

24/7, claims reporting center — makes reporting claims easy and convenient.

large network of care facilities — can help you identify the most appropriate care center, ensuring you are prepared before the need arises.
loss control — free access to online tools such as Loss Control, makes it easier to help your employees do safe work and practice accident prevention. The best way to prevent a claim is to stop it at its source.
Huntington Beach Workers Compensation Quote call Toll Free 888-254-0089