San Mateo General Liability Insurance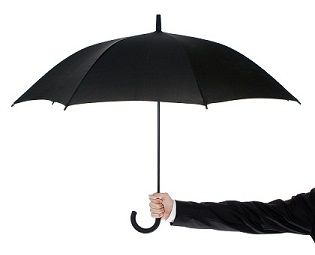 General liability insurance (GL) is coverage that can protect you from a variety of claims including property damage, bodily injury, personal injury and others that can arise from your San Mateo business operations.
Commercial general liability (CGL) policy. A standard insurance policy issued to business organizations to protect them against liability claims for bodily injury (BI) and property damage (PD) arising out of premises, operations, products, and completed operations; and advertising and personal injury (PI) liability.
With General Liability, coverages usually include:
Property Damage or Bodily Injury. Could include claims expenses if you injure a third-party or damage someone else's property. ...

Medical Payments. ...

Defense Costs. ...

Personal & Advertising Injury.
How much is insurance for a small San Mateo business?
The average annual cost for small business General Liability Insurance, regardless of policy limits, was just $575.00 (less than $50 per month), with a median price of $475. Small businesses owners (almost 60 percent) paid between $750 to $2,000 depending on your line of business and coverage needs.
What are General Liability Limits ?
Each business's needs are different, some might require as little as 500,000 while some might require up to 50 million in General Liability, there are those who require General Liability Limits in between for 1 million, 2 million and so forth.
San Mateo Liability Quote Call Toll Free 888-254-0089
General liability policies:
A General Liabiliy policy is the cornerstone of commercial insurance. General liability coverage protects the policy's named insured(s) against bodily injury and/or property damage suits up to the limits selected. The two most important Liability Policy limits are:
per occurrence limit

aggregate limit
The policy also provides several other limits of coverage, namely:
products-completed operations limit (equals the per occurrence limit)

personal and advertising injury limit (equals the per occurrence limit)

damages to premises rented to you limit (policies provide a $100,000 limit; $50,000 to $100,000 limit is the industry standard.)

medical expense limit $1,000 to $5,000 per person limit is the industry standard.
The per occurrence limit is the maximum amount the policy is obligated to pay for any one covered occurrence. As noted above, the aggregate limit is the total amount the policy is obligated to pay in any one policy term, subject to the per occurrence limit. In other words, the policy will never pay more than the per occurrence limit for any one occurrence. A general liability policy could pay the per occurrence limit more than one time during the policy term.
The purchase of General Liability insurance in San Mateo, California should provide peace of mind for the insured by protecting earnings and assets against unexpected losses. General liability limits must be enough to protect against lawsuits. Property coverages limits should protect owned structures and equipments that must be replaced in case of losses.
San Mateo Liability Quote Call Toll Free 888-254-0089