Beverly Hills High Value Home Insurance
California High-Value Home Insurance
CHUBB Customized Insurance Coverage for High-Net-Worth Households
Serving Beverly Hills, Malibu, Pacific Palisades, Santa Monica, Los Angeles, Newport Beach, Irvine, San Francisco Bay Area, Los Angeles, Orange County, San Diego. Call Us Now : 1-888-254-0089
Homeowners Insurance
Protect your house so it always feels like home.Designed for CA Homes $1M+
Your home is more than bricks and mortar. It's full of memories and you're reflected in every detail. So if you experience a claim, you'll want more than a check from your insurer. You'll want your life back, and to rebuild without hassles, headaches, or delay.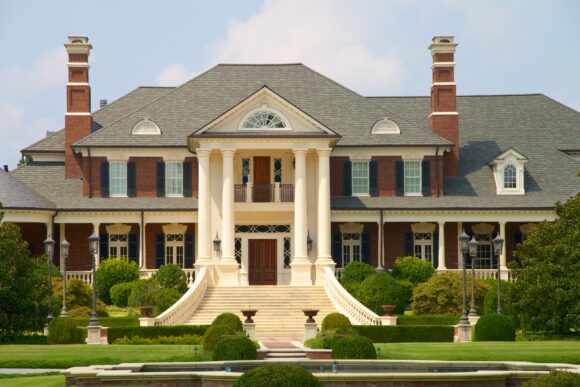 CHUBB High-Value Home Insurance
Luxury Home, Auto & Excess Liability Protection
97% of customers surveyed would recommend Chubb to a family member or friend
Exceptional claims service, extended replacement cost & cash out option
Broad Liability limits available, ranging from $1 million to $100 million
Package discounts for adding Auto Insurance, Excess Liability & Fine Arts
Homes Values as high as 100 Million.
CHUBB Insurance Programs Currently Available:
CHUBB Insurance For Individuals & Families:
Luxury Home Insurance
Comprehensive Auto Insurance (with Agreed Value Option)
Private Collection Insurance-Fine Arts, Instruments, Jewelry & other Valuables
Excess Liability
Cyber Liability
Natural Disasters
Travel/Accident
Boats & Yachts
Bespoke Services
Life & Health Protection
CHUBB Insurance For Businesses:
By Industry:
Aerospace
Agriculture
Broadcasters
Clean Tech
Construction
Cultural Institutions
Educational Institutions
Energy
Entertainment
Federal Government Contractors
Financial Institutions
Food
Healthcare
Healthcare Information Technology
Law Firms
Life Sciences
Manufacturing
Mergers & Acquisitions
Professional Services Firms
Real Estate & Hospitality
Technology
Transportation
Wineries
Accident & Health
Commercial General Liability
Commercial Package
Cyber
Environmental
ESIS
Workplace Benefits
Excess & Surplus
Global Casualty
International Solutions
Management Liability
Marine
Medical Liability
Political Risk
Product Recall
Professional Liability
Property
Railroad
Reinsurance
Small Commercial
Specialty Casualty
Surety
Trade Credit
Umbrella & Excess Casualty
Workers Compensation
What goes into my home insurance premium?
The main factors that determine your premium and the cost of your insurance are your home's location and the possibility of being affected by natural disasters, the amount of coverage you need, the deductible you've chosen, your home's protective and preventive devices, your claims and/or bill-paying history, your credit score (if permissible), the unique characteristics of your home, the type of coverage your choose, how long you've been a client, and other Chubb products you might have that generate a discount when bundled.
What Is Replacement Cost Coverage?
Replacement cost coverage means that your home's coverage amount is based on its replacement cost – how much it would cost to rebuild it as is, with the same level of detail and finishes. It takes into account costs at the time of a loss, such as materials, labor, architect and designer fees, lighting, and custom design finishes. Plus, with extended replacement cost coverage, Chubb will pay to rebuild or restore your home after a covered loss, even if the cost exceeds your policy limits, which could include upgrades required to keep up with modern building codes.
Chubb Masterpiece® Homeowners Coverage Highlights

Extended Replacement Cost
With extended replacement cost coverage, after a covered loss Chubb will pay to have your home repaired or rebuilt to its original condition-even if the cost exceeds your policy limit. We will even pay for upgrades made necessary by the loss due to modern building codes.
Temporary Living Arrangements
If your home cannot be lived in due to a covered loss and you need a temporary residence while your house is rebuilt, Chubb will help you find a place to stay where you'll be comfortable, whether that's at a similar home in your school district if available or a suitable hotel.
Risk Consulting
Through complimentary home appraisals, Chubb's highly trained risk consultants will visit your home to carefully note the things that turned your house into your home and make sure you are fully protected. Our risk consultants also assist with security and fire prevention advice.
Cash Settlement
In the event of a covered total loss, if you decide not to rebuild or to rebuild at another location, Chubb offers a cash settlement, up to your policy limit. The choice is yours.
Replacement Cost Coverage
In the event that the things inside your home are damaged, Chubb will replace all the details that turned your house into a home, from upgraded appliances to custom cabinets, flooring or carpentry. Plus, we'll replace upgraded appliances based on the exact or latest model available. We'll make sure your belongings are covered for the amount it costs to replace them today, without deduction for depreciation, up to the limit you chose on your policy. And Chubb doesn't require you to replace them. You may choose a cash settlement instead.
The Extras
Extras aren't extra with Chubb. A Chubb homeowners policy includes extra coverages to help protect you in unexpected situations, ranging from tree removal after a storm, restoration of electronic data destroyed by a computer virus, or lock replacement if your keys are lost or stolen. Chubb clients can also benefit from HomeScan, which can reveal leaks, missing insulation, and faulty electrical connections before damage happens.